ICIIP 2023
ICCBDC2023 & ICIIP2023 are co-sponsored by Oxford Brookes University, United Kingdom and Birmingham City University, United Kingdom; hosted by Manchester Metropolitan University, United Kingdom. The event attracted 30 participants from various countries including the UK, Germany, China, Sweden, Italy, USA, and Ireland.
Manchester Metropolitan University, Manchester, United Kingdom |August 17-19, 2023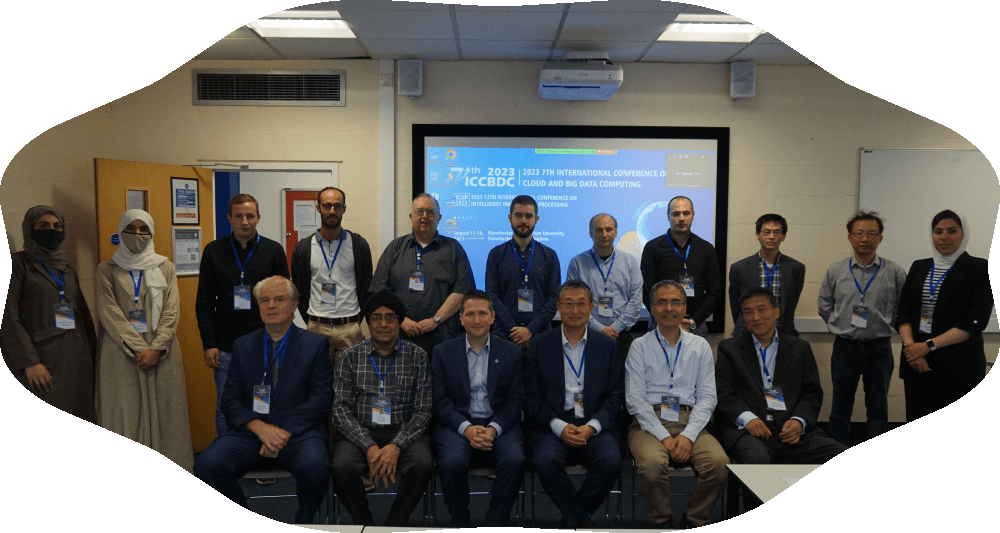 Group Photo of ICIIP 2023
Photo Gallery
Prof. Darren Dancey, the head of the Department of Computing and Mathematics at Manchester Metropolitan University, delivered a warm welcome speech to all attendees. Additionally, Prof. Hong Zhu, the conference chair, made an exciting announcement that ICCBDC2024 & ICIIP2024 will be held at Oxford Brookes University next year, extending an invitation for all to attend. The conference primarily focused on two important topics: "Machine Learning Models and Data Computing" and "Intelligent Computing and Image Analysis in Modern Information Systems."
Host: Dr. Yanlong Zhang
Manchester Metropolitan University, United Kingdom
Welcome Address: Prof. Darren Dancey
head of the Department of Computing and Mathematics
Announcement for ICCBDC 2024 @ Oxford Brookes University
Keynoete Speaker: Prof. Bhavani Thuraisingham (IEEE / ACM Fellow)
The University of Texas at Dallas, USA
Keynote Speaker: Prof. Hong Zhu
Oxford Brookes University, UK
Keynote Speaker: Prof. Huseyin Seker
Birmingham City University, UK
Dinner Banquet & Campus tour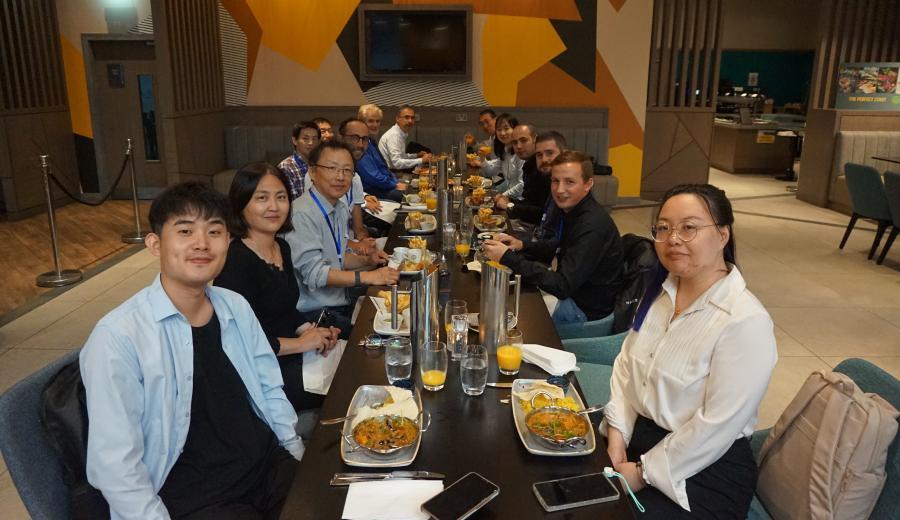 Excellent Oral Presentation Winners:

DC23-309
Title: Investigating the Performance of Data Complexity & Instance Hardness Measures as A Meta-Feature in Overlapping Classes Problem
Presenter: Omaimah Saif Al Hosni, University of Aberdeen, Scotland/UK

DC23-411
Title: An Investigation into the Application of the Meijering Filter for Document Recapture Detection
Presenter: John Magee, Technological University Dublin, Ireland
Download other photos of ICIIP2023 here